Behind every moment on the basketball court is a story.
We all watch the games, but what we rarely see is the scaffolding of care that holds up every great play—the ordinary heroes.
Through the words of celebrated basketball personalities we tell the full story: Cyclical care is what strengthens their bonds and propels them forward to greatness. We leveraged the story of Jim Calhoun & Kevin Ollie to give fans a behind-the-scenes look at their relationship via their shared stories.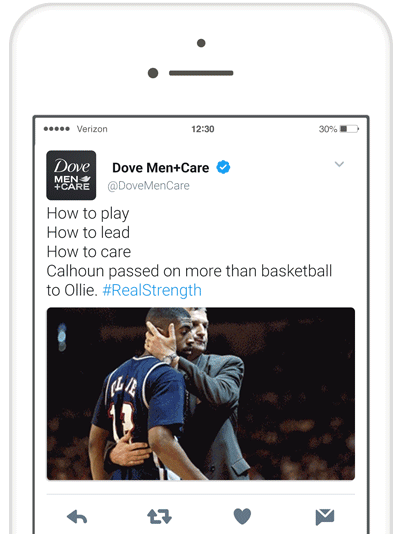 Long-form content on Medium allowed us to tell a deeper story of care within the basketball community. Articles received a total of 17.2K reads and a read ratio of 30%.

Full Team:
Lead Designer: Christina Fernandez
Lead Copywriter: Lauren Varga
Sr. Art Director: Jess Lovell
Sr. Copywriter: Geoff Gates
ACD: Etan Bednarsh
CD: Elyse Barton